Our Mission
To passionately understand our client's goals and vision for their business so we can customize technology solutions that accelerate profitability and provide a competitive advantage.
Our Vision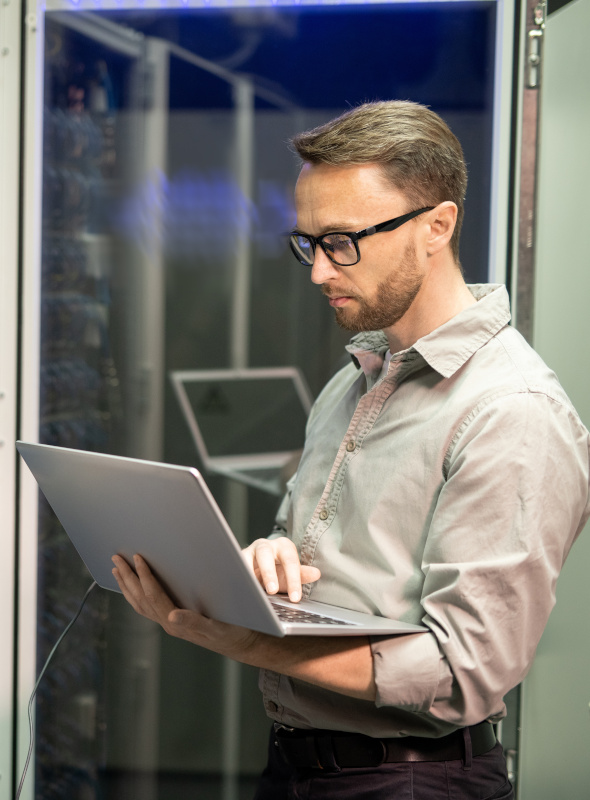 TouchPoint Networks is a growing dynamic technology company. We have a passion to help our client's become more profitable and efficient, while giving them competitive advantages in their marketplace.
We believe in taking the time to learn about our client's goals and vision for their company. Together we explore their strengths and weaknesses so we can ultimately design and implement technology solutions that advances their business and protects them from the two risks of technology: cost and obsolescence.
Through constant education and professional development, our team of professionals are at the forefront of new technology.
TouchPoint partners with leading technology providers that enable us to service our clients' varying technology needs.
Our clients are raving fans because they value our people, our solutions and our relationship.
Our team is actively involved in our community, donating their time and energies to charitable endeavors, and participating in many civic organizations.
By fulfilling this vision, our employees and their families will have the means to achieve their goals and aspirations.
Our Company
TouchPoint Networks is a technology solutions provider that partners with businesses to implement the latest networking and IT infrastructure, unified communications, VoIP, cyber security, business continuity, video surveillance and cloud infrastructure. These products and services are delivered as a proactive managed service model providing peace of mind that all critical business systems meet expectations of high availability, security and optimization.
With over 20 years' experience, TouchPoint has gained an excellent reputation for designing, implementing and pro-actively supporting solutions that focus on helping our business partners achieve their goals. TouchPoint has been recognized for outstanding performance by several of the industry's top manufacturers and associations.
These credentials have enabled TouchPoint Networks to grow and partner with businesses throughout Oregon and across the United States as well as sites all over the world. TouchPoint Networks has three offices located along the I-5 corridor in Portland, Eugene, and Medford. For more information, contact us.