Our Partners

Key insights are missing, teams can't communicate, and revenue is flat—these issues are a recipe for disaster. ConnectWise Manage is an award-winning professional services automation (PSA) solution that connects your entire operation. It creates a single view via a single data layer, so you can clarify and streamline what's actually happening in your business.
---

Cyber security threats can come from anywhere, at any time, and they can take you down before you even know they're there. To seize them, you need a network security solution that's at the top of its game. That's WatchGuard. The Firewall-as-a-Service (FWaaS) is uniquely architected to be the industry's smartest, fastest, and most potent network security solution.
---

Zultys delivers an easy-to-use, secure, and reliable platform designed to streamline all forms of communication and increase productivity for any size enterprise. From small businesses to large-scale enterprises, Zultys products are helping thousands of companies and their employees meet and exceed their communication and collaboration needs every day.
---

Clearfly has been meeting the needs of companies large and small with SIP trunking solutions since 2008. Their innovative systems can help you increase profitability by saving you money on voice services, and their unmatched support for users and partners sets us apart.
---

Cyber Security solutions for businesses including dark web reporting, security awareness training and phishing simulation campaigns.
---

Unified, real-time monitoring to protect against data theft, data-at-risk and bad actors. TouchPoint partners with SaaS alerts to protect our customers' applications including Office 365, Google Workspace, Salesforce, Slack and Dropbox.
---
Solutions Granted offers a layered approach, across verticals, to generate a powerful defense in the act of cyber warfare. We know that to prevent cybersecurity threats; the defense must be able to provide the necessary coverage, have adaptability, and change as malicious intents change. The Cybersecurity industry is evolving to adapt to changing threats with Predictive Models, Artificial Intelligence, Machine Learning, and Mathematical Algorithms to combat the next generation of attacks.
---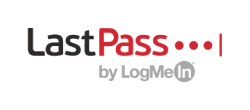 The password vault that puts your business in control. Remember fewer passwords, log in faster, and increase your online security.
---

Adtran's business networking solutions include a full line of products and services that address the unique connectivity needs for businesses of all sizes. ADTRAN Routers, Switches, IP Business Gateways and Business Wi-Fi are backed by industry-leading support and warranties.
---

For more than 40 years, Tadiran's solutions have been connecting people all over the world. Tadiran's primary focus is to supply IP Business Telephone & Communication solutions to meet the needs of businesses and organizations of all sizes, from small companies to large, multi-national enterprises.
---

One of the premier business VoIP, Wi-Fi, SIP and PBX phone system service providers in the US and Canada offering collaboration tools and cost-effective VoIP solutions.
---

Hikvision is a leading provider of artificial intelligence, machine learning, robotics and other emerging technologies, and is the world's largest manufacturer of video surveillance products and solutions.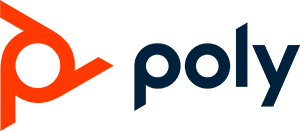 Poly headsets are beautifully designed tech that let you hear and be heard with incredible clarity, while tuning out distractions. Delivering crazy good audio for your most important conversations.
---
Video Surveillance

TouchPoint partners with Eagle Eye Networks to deliver a cloud-based Video Surveillance Solution that gives our customers the best security, features, and capabilities. Our customers can view their video from mobile devices (android and IOS) and monitor their facilities from anywhere in the world. The Eagle Eye Cloud Video Management System (VMS) provides the highest level of cyber security and reliability. The cloud-based solution means fewer headaches and less equipment for our customers.
---
Small and Mid-Size Business Communication Solutions

Tailored to meet your needs today and tomorrow. NEC allows you to converge your voice and data networks and enjoy the many advantages of Voice over Internet Protocol (VoIP) while enjoying the hundreds of features you've come to expect from traditional digital/analog switching.