Just a Few Ways We're Involved
TouchPoint Networks has developed Mission, Vision, and Core Value Statements that include the goal of TouchPoint Networks contributing positively to the communities in which we live and work.
TouchPoint Networks will support our employees by allowing each employee up to a maximum of 20 hours per calendar year to volunteer or otherwise participate in their chosen community activities during the work day.
There are many community organizations that need mentors/volunteers to provide their services and TouchPoint Networks employees are encouraged to participate. The primary focus of our support efforts are in the areas of Youth, Education, The Arts, Community Development, Senior Services, and providing Food, Housing, and Health Services to the less fortunate in our community.
Phone System Equipment and Installation Labor Donations
Access Food Share
Ashland YMCA
Community Veterinary Center
Craterian Theater
Dogs for Better Lives
Family Nurturing Center
Habitat For Humanity
Hearts with a Mission
Life Skills Learning Institute
Mobility International
Rogue Gallery & Art Center
Rogue Valley YMCA
Youth for Christ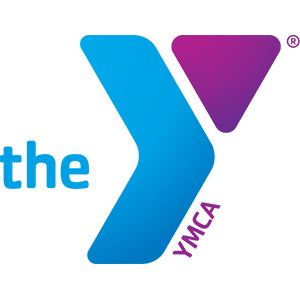 TouchPoint Partner Chuck Whiteley is an active member of the Board of Directors.
---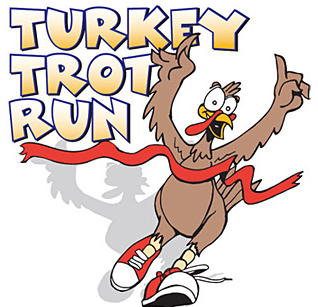 For over 8 years, TouchPoint Networks continues to sponsor this family oriented run on Thanksgiving Day. Access Food Share is the beneficiary, receiving proceeds to help feed those in need. Access Food Share has received over $30,000.00 and over 3,000 pounds of food as a result of this event.
---
Jackson County Fair Run
After successfully starting the Bridge the Gap Run in 2004 and turning it into an annual event, we found that we were peaking at 300 runners. We approached Jackson County and asked them if we could team up with them for more exposure and they liked the idea. So the Bridge the Gap Run became the Jackson County Fair Run in 2012 and it continued to benefit Mobility Unlimited. For more information on the Bridge the Gap Run, see below.
---

Bridge the Gap Run
Founded by TouchPoint Networks in 2004 to benefit Mobility Unlimited. The Run became an annual event until 2012 when we teamed up with Jackson County to create the Jackson County Fair Run which helped us get more exposure in the community, more runners, and more funds to benefit Mobility Unlimited.

How the run originated
In the summer of 2004 the owners of TouchPoint Networks were looking for a way to be able to give back to the community. Since one of the partners, Chuck Whiteley was a runner, they decided to sponsor a run that would benefit a charity. After giving it some thought, the obvious choice was Mobility Unlimited. What an awesome opportunity. This would allow those who are gifted with the ability to run to bless those who could not.
Since so many people work hard to get in shape to do the Pear Blossom run, we decided to set a race date a few weeks after the Pear Blossom run. We had never directed or sponsored a race and needed lots of help. That help came from a running club called the Southern Oregon Sizzlers. Their help and support has been invaluable.
The race name came from a friend and one of the secretaries of the Southern Oregon Sizzlers. At one of the training runs on Wednesday nights Bonnie Havens suggested that we call the race "Bridge the Gap Run". Bonnie's idea was that the runners would help bridge the financial gap for the people in need of mobility equipment. She also had another great idea. We could run the race on the Bear Creek Bike Path. We could incorporate some of the bridges along the bike path to go along with the theme. Thanks to Bonnie we now were able to start organizing the event.
We contacted the founder of Mobility Unlimited Bruce Hough. After hearing our ideas Bruce introduced us to the director of Mobility Unlimited Glory Cooper. They offered their blessing and support.