Poly Headsets and Headphones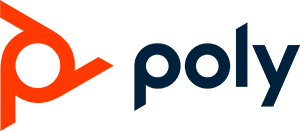 Work here. Work there
Work is no longer a place to go or a time of day. It's about what you do, how you do it and getting stuff done. And to do that you depend on clear communication. Poly headsets are beautifully designed tech that let you hear and be heard with incredible clarity, while tuning out distractions. Delivering crazy good audio for your most important conversations.
Bluetooth Headsets & Headphones
Working from home? Back in the office? Both? Get a headset that moves with you. Poly's Voyager headsets are ultra-comfortable, durable, and offer pro-grade sound. And because it can get noisy wherever you work – kitchen appliances, kids, noisy co-workers, ringing phones – these noise-canceling Bluetooth headsets guarantee your calls are clear and undisturbed.
Working from anywhere means not being tied down. With Poly Bluetooth headsets, you can blaze new trails. Even while walking down one.
DECT Wireless Headsets
We can't make you superhuman, but we can give you superpowers. Poly DECT headsets give you the security and extended range for your most critical conversations.
USB Headsets
So simple. Just plug them in and you are ready to roll. Boom!
Call Center Headsets
Your team has enough stress. They shouldn't be worried about audio quality. Poly headsets offer the freedom to work anywhere, with any service you choose, and our solutions are pro-grade. Your CSRs will be call center heroes.
---