May 5th, 2022 by admin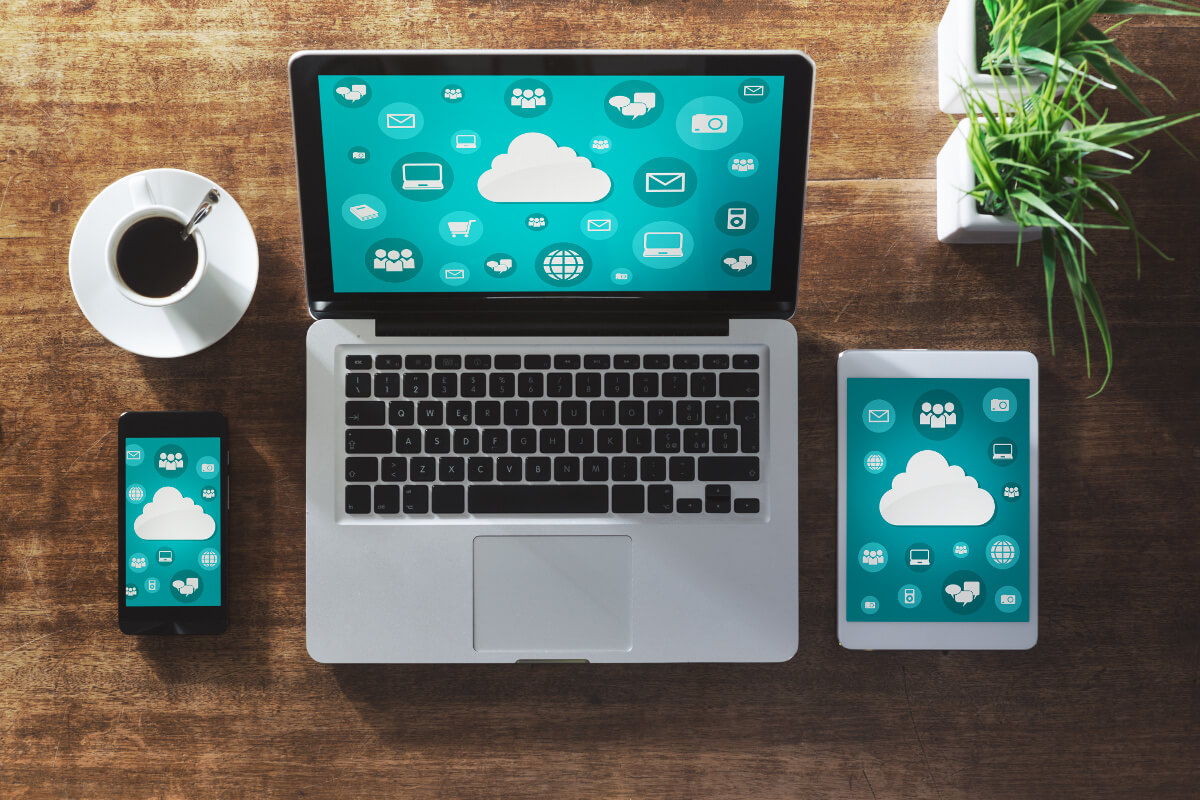 It can be confusing with numerous terminologies being used for hosted desktop, like virtual desktop infrastructure, desktop as a service, and cloud-hosted desktop. However, in this post, we aim to clear the confusion and make it super easy for you to understand the top benefits of hosted desktop services for your business. So let's get started, shall we?
Hosted Desktop Explained
As the name suggests, the hosted desktop is a unique solution hosted in the cloud through a secure data center. Though it behaves and looks the same as the physical desktop computer, it is different from how information processing takes place and where the data and applications are stored.
Now that you know the meaning of hosted desktop, let dive deeper to understand the benefits of this unique solution to your business.
Benefits of Hosted Desktop Services
The good news is that hosted desktop services are not limited to one type or size of business. It can be used and leveraged by companies of all sizes, scopes, and industries. Here's how your business can benefit:
Work Remotely
It is a cloud service, so it spares you from physical limitations. This means that you can access your hosted desktop from anywhere on the go and from any device via the internet. This is a stark contrast to using a standard desktop that can otherwise be limiting where your files are physically stored on a hard drive.
This is a huge advantage for businesses in the growth stage and who have adopted the remote work culture because of the pandemic. Therefore, you and your employees can access their desktops from any location securely and from any device through hosted desktop services, ensuring maximum productivity and performance.
Overcome the Remote or Hybrid Work-Related Challenge
Hosted desktop truly addresses the challenge of hybrid or remote work culture accelerated by the COVID-19 pandemic. It provides a supportive IT infrastructure, addressing the challenges instantly with zero CAPEX requirements. Isn't that great for your business growth?
Improved Employee Productivity
As hosted desktop services provide a smooth, simple, and seamless remote working set up and access from any location, it has helped businesses boost their productivity massively. This is because your remote employees can access their files and applications quickly without being in the office through hosted desktops. Moreover, this also helps them easily collaborate, coordinate, and communicate with other team members and clients without any hassle, thereby moving forward with projects and getting the job done on time.
Excellent User Experience
Another advantage of investing in hosted desktop services is the user experience. A hosted desktop provides an excellent user experience compared to traditional desktop computers. This is primarily due to the high-powered servers. Thanks to these servers, users no longer struggle with old hardware to run applications. The hosted desktop solutions indeed give the applications a new lease of life and provide instant access to data and download at high speed. It ensures that the user's time is not wasted while waiting for minutes to download large files, apps, or documents. In other words, users can access and open data and applications fast.
Unmatched Flexibility and Security
With hosted desktop services, users can enjoy unmatched flexibility. They are not chained to their devices. They can work from any device without the risk of data compromise as all the data and crucial information remains on the hosted desktop. Hosted desktops are liked to secure data centers.
Moreover, hosted desktop services have high-end and built-in protection against malware, ransomware, and viruses. In other words, when you shift to hosted desktop services, it spares your business from a security burden. Data centers are primarily set up with the highest level of protection. This means your business or data is no longer vulnerable to external threats. Besides this, many hosted desktop services providers also provide multi-factor authentication protocols for maximum security.
For information or hosted desktop services, contact us today. We specialize in hosted desktop solutions.
Posted in: Solutions