April 9th, 2018 by admin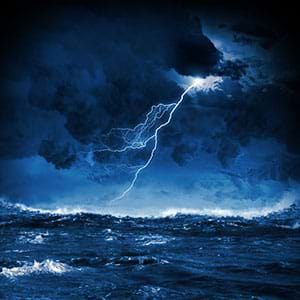 2017 was a busy hurricane season for the Florida coast. The Western United States experienced wildfires that caused massive destruction and loss of life. More and more businesses are realizing that in order for their businesses to survive such natural disasters (or even something as simple as an extended power or Internet outage in their area), they must evaluate their cloud workspace options.
Hosting physical equipment on-site comes with lots of risks and vulnerabilities, from natural disasters to viruses, malware and other things likely to affect your office machines. These risks are greatly mitigated by using cloud hosted machines. These machines allow you to access and run all of your files, programs, and critical business services from the cloud, without having to worry about physical machines. This is not only useful in disaster scenarios, but also in everyday situations, such as being able to access your work from anywhere, any time.
If you're a business owner, regardless of whether you're a climate change believer or a climate change denier, there is no question that business continuity in face of a natural disaster should be on top of your mind. None of us likes to think about disaster scenarios, but being prepared for them can mean the difference between having a business or not having one. Hurricanes, tornadoes, fires, and earthquakes don't wait for us to be ready before striking. Don't let the next natural disaster leave you unprepared. Contact us and let us tell you about your cloud workspace options.
Posted in: Solutions