October 21st, 2011 by admin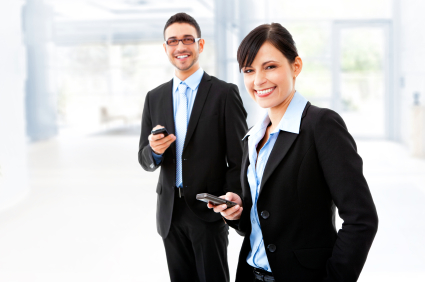 Since 1998, Beloit College has released the "Beloit College Mindset List" that looks at cultural touchstones shaping the lives of the year's college-bound students. Beloit notes that today's college freshman has never used a phone with a cord.  As new generations enter the workforce, the expectations for communications are changing.
One of the manufacturers we represent, ShoreTel can transform the effectiveness of corporate communication and business mobility with its ShoreTel Communicator for Mobile.  Users can access their corporate voicemail on their mobile device using visual voicemail, access the corporate directory for outbound calling (and show the individual's corporate phone number on caller ID rather than the mobile phone number from which the call is placed), and change the number that will ring when the individual's corporate phone number is dialed.
The Communicator for Mobile is available for iPhone, BlackBerry, and Nokia.  No Android support is available yet, but it is in the works, according to Kevin Gavin, vice president of marketing at ShoreTel.
Using the Office Anywhere feature of ShoreTel Communicator, users can assign their office number to their mobile device when they leave the office or work from home, taking business mobility a step further. Inbound callers get seamless connectivity to company representatives and employees spend more time handling business and less time handling voicemail. In fact, Office Anywhere can reassign an office number to any telephone, not just a mobile device.
For calls that go to voicemail, ShoreTel Communicator supports a mailbox visual display and an audio preview, directly from the user's email inbox. Users can screen full messages, listen to previews, and return calls with a single click.
Other productivity features of ShoreTel Communicator include mobile access to the corporate directory and the user's address book.
With a smartphone-enabled workforce, productivity and business mobility are the name of the game. Thanks to mobile communication solutions from ShoreTel, access to email, calendars, contacts, and instant messaging is not just changing how people work, but changing where they can work.
Other mobile alternatives to smartphones include the use of wireless DECT handsets.  Best Tel has successfully deployed this technology in many environments, most recently to include medical and assisted living facilities.  These devices offer access to key PBX features through a simple, intuitive user interface.
If you'd like to learn more about how to communicate more effectively and efficiently using mobile technology in your business, please Contact Us.
Posted in: Uncategorized