May 4th, 2019 by admin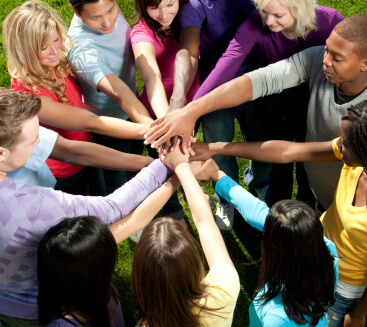 At TouchPoint Networks, we take pride in the work that we do in the community. Being of service to others is our #1 priority; it is what puts a smile on our faces and makes the work we do every day worthwhile. We are proud to highlight members of our hardworking and dedicated team who take on that mission and set out to make a difference in our community.
Teaching Valuable Skills for the Workforce
Established in 1967, TVW Inc. is a non-profit founded by former special needs teacher, Hildah Highbe to assist those with disabilities lead happy, fulfilled, and self-sufficient lives by helping them maximize their full potential through job training, job placement, and skill building. Our very own technician, Scott Rice volunteered for TVW Inc. helping to teach and train individuals with disabilities. Rice's work proved that your time is worth so much with his 20 hours of volunteer work valued at $2,200.
TouchPoint Networks is a Proud Sponsor of The Pear Blossom Run, that was April 13th
The Pear Blossom Run in Southern Oregon is an annual race that benefits the YMCA. Founded by Zellah and Jerry Swartsley in 1977, this event is held with the motto, "Everyone's a Winner." and through the spirit, love, and compassion of all the runners and volunteers, the tradition continues. The race included a 5k and 10k event with 1,300 runners from 9 different states and 760 runners from 11 states, respectively.
This year, TouchPoint Networks was honored to sponsor the event, with Chuck Whiteley, TouchPoint Networks Partner and Medford Branch Manager, as the race director.
Our incredible team and staff is the reason TouchPoint Networks operates and succeeds. We are truly honored and proud of the work that our fellow team members have accomplished. Learn more about TouchPoint Networks and our vision.
Posted in: About