January 31st, 2012 by admin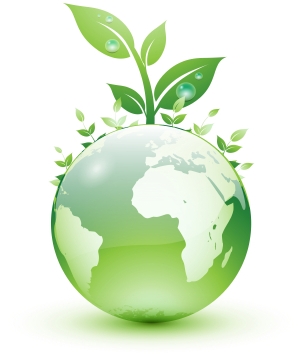 By now you know going green is good for the environment and you probably have taken steps in your personal life to be more green, but have you ever thought about applying those principles to your business technology and communication systems?
More and more businesses are considering going green for many reasons:
Cost Impact – 30% of energy in a business is typically wasted
Re-allocation of Budget – Typically 10% of a business' IT budget is for power consumption
The rising price of power
New and Planned Legislation for Carbon Reduction Commitments
Increasing Environmental Awareness
Attract and Retain Top Talent – many employees feel being green is important
What you can do:
Evaluate Electricity and Energy Costs of Your Phone System.  Manufacturers include power consumption information in their specifications and some even provide ROI tools that help you compare different platforms.
Does your system provide you with features that allow you to travel less?  Slash travel costs and your Carbon Footprint at the same time!  Business travel is both expensive and taxing on the environment – yet you still need to get that "face time" with your customers and key contacts.  Some phone systems include web conferencing platform that let you cut travel costs while allowing you stay in touch at the click of a button. You can do anything from interactive web-conferences and seminars, to remote desktop support and remote access. It's just like you are working in the same room when in fact you could be on the other side of the world.
Eliminate Fax Machines and Extra Fax Lines.  Fax machines consume energy and paper. Some Unified Communications Platforms include built-in fax server software that can eliminate not only your fax machine, but the need to maintain a separate fax line that costs you extra every month. Now you can send and receive faxes directly from your computer. Fax messages appear as image files in your system, and can be stored, forwarded or printed as needed.
Would like help assessing your business' sustainability? Contact us today.
Posted in: Uncategorized