January 18th, 2018 by admin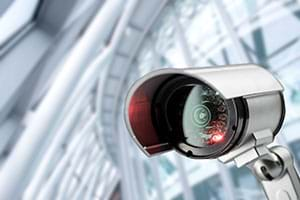 With technology enhancements video surveillance has become a viable real-time solution for loss prevention. You can now view operations using any device with internet access, anytime from any location. In addition to real-time access, data is saved to disk so that you can review it at a later date. The system can be programmed to send incidents that occur after-hours to two telephone numbers or a pager, and stills can be emailed.
Video surveillance systems have multiple applications in the work environment. Where safety is a concern, activity can be observed and recorded remotely. Point-of-sale surveillance can mitigate cashier theft as well as shoplifting activity. You can provide safety to your clients by monitoring high-risk areas and reduce liability by dispatching police or medical personnel in a timely manner.
Management training opportunities exist where you can review incidents, and train employees how they could have handled situations more effectively or differently in the future.
Contact us and we will have one of our consultants work with you to assess your needs and customize a solution to your business. No job is too large or small for us and we will work with you to ensure you stay within your operating budget.
Posted in: Solutions