March 8th, 2017 by admin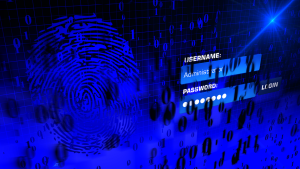 No matter what type of business you're running, these days everyone is using wireless and LAN networks, applications, data servers, websites, and a range of communication tools that are often integrated with online services. But the average person doesn't know much about how to protect these different elements of their IT infrastructure.
Now, you might have a simple firewall running or have an anti-virus application installed, but are they set up to handle enterprise-level security requirements? Especially if you're in healthcare, you are required to keep your security standards in line with HIPAA regulations, or possibly face a huge penalty. Even if your business is only working with credit card information and addresses, your clients expect that you are protecting their personal data. Don't spend your off-hours scaring yourself on the IT equivalent of WebMD - talk to an expert about getting a risk assessment and network analysis.
At TouchPoint, we make it our business to stay up to date on the latest proactive protections for our customers. We can explain some of the simple steps, such as not having multiple anti-virus programs installed, working against each other, or more complicated firewall features you should consider. Through our expertise in cybersecurity, we've evolved to adapt to new threats and help our customers. Ransomware, phishing emails, hackers, and malvertising didn't exist 20 years ago and are always trying new ways to infiltrate your systems. They don't necessarily target just large companies. They have many ways of benefiting financially from stolen data. We can help you put the right measures in place to stay ahead of the game, even when the rules keep changing.
First step: make sure that all IT log-in passwords are secure - 123abc just isn't going to cut it.
Second step: call TouchPoint to schedule a cyber security review of your business IT infrastructure.
Posted in: Products & Services, Cyber Security