May 20th, 2019 by admin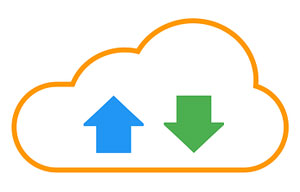 As concepts like bring-your-own-device (BYOD) and work from home become more and more prevalent in the job market, businesses are starting to notice the benefits that come with offering more flexibility and mobility in the workplace. Companies and employees alike reap the benefits of remote work due to having better work-life balance, increased productivity, job satisfaction, and better use of resources by removing the typical office environment and having either a hybrid or completely remote workplace. Much of this transition is due to the advancement in modern technology with mobile devices and cloud technology. What used to be impossible with the ability to access networks and servers outside of the office, is now made possible with solutions like workplace-as-a-service.
Workplace-as-a-service (WaaS) is a virtual space that utilizes cloud technology and the business infrastructure to deliver the office to any computer or device anywhere in the world. WaaS provides the organization and its users with the apps, software, security, information, and data that they would have access to if they were on an office desktop but from their own device. Workplace-as-a-service is referred to as the advancement of the software as a service (SaaS) due to including fully functional applications, but what makes WaaS unique and such an excellent solution for businesses?
Much like the other "X-as-a-service" models; workplace-as-a-service can be a very cost-effective solution for enterprises as well as mid to small businesses. The service works on a subscription/leasing concept that doesn't require high investment or starting costs. It is purchased either by pay-as-you-go (month-to-month) or contractual; packages typically include maintenance, updates, upgrades, and support. This solution allows businesses to save more money, only paying for what they need and scale the service whenever they want without spending exorbitant amounts on upgrading everything within their systems.
From breaches to leaked information, security is a significant concern when it comes to employees accessing company data outside of the workplace. Fortunately for businesses, high-level cybersecurity is a part of the WaaS solution. At TouchPoint Networks, we provide multiple levels of security and protection from unmanaged endpoints, so that company data, servers, and networks always remain secure and guarded. Workplace-as-a-service allows for enhanced control over operations, increased employee satisfaction, improved operational performance, and overall peace of mind for your business. Learn more about the benefits of Workplace-as-a-service and how TouchPoint Networks can get you the best solution.
Posted in: Solutions