August 1st, 2017 by admin
When you work with TouchPoint Networks, you can pick the level of support you need! Whether you want some additional help for your current IT team or if you're looking to outsource all IT assistance – we're here to help. We offer several levels of support to suit your needs, all focused on helping you free up time for your business.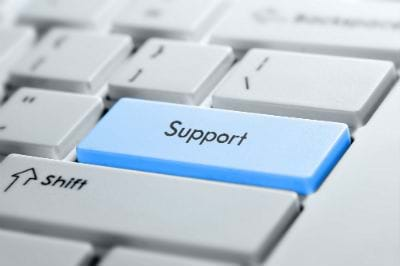 When you sign up for Level 1 Support, you're getting around-the-clock, comprehensive monitoring of network connectivity and performance. We quickly respond to any incidents and assist you through our ticketing portal. If you move up to Level 2 Support, we also monitor all your hardware, IT security, updates, backups, and applications to ensure that you're able to work effectively. You also benefit from monthly service review meetings to discuss how we can further optimize your network.
At Level 2+ Support, all the above is included in addition to full update management so your system is running at its best. We'll handle repairs and replacements, managing vendor contracts and maintenance agreements. That alone can free up valuable time for your other projects, while we keep your system happily humming along.
If you're looking for comprehensive IT support, you should sign up for Level 3, which includes management of:
Devices and network
Configurations, policies, and processes
Data backups
Troubleshooting
IT reporting
Vendor contracts
Updates and patches
IT security and anti-virus solutions
Maintenance and replacements
Our partnership with Continuum ensures that our customers get the best quality solutions for their IT needs.
Learn more about how Managed IT Services can help your business…
Posted in: Products & Services