May 10th, 2023 by admin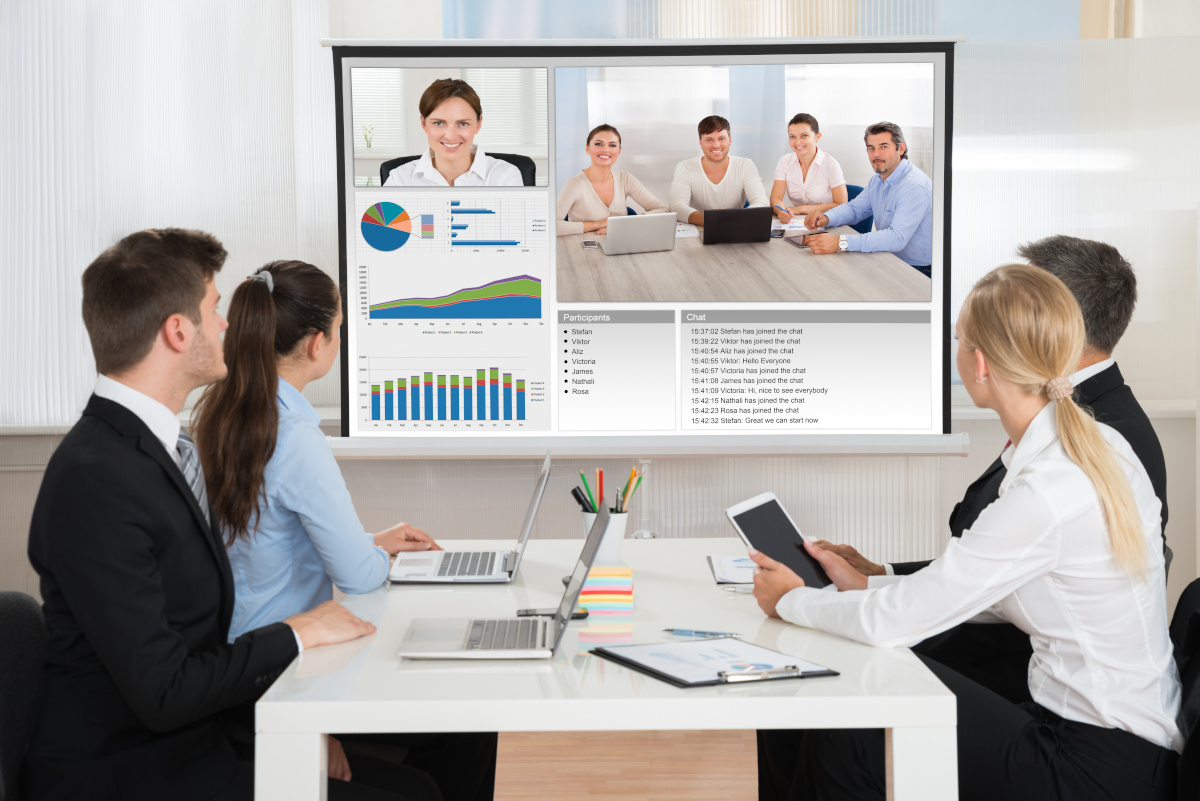 In today's rapidly evolving business landscape, Unified Communications as a Service (UCaaS) solutions are becoming increasingly popular among organizations that want to stay competitive. UCaaS is a cloud-based communications platform that offers businesses an all-in-one solution for their communication needs. It can include phone systems, video conferencing, messaging and collaboration tools, data storage, and analytics - all in an integrated package.
For many organizations, the advantages of using a UCaaS solution outweigh those of traditional on-premise systems. With UCaaS solutions, businesses have access to the most up-to-date features and technologies without having to manage them themselves or pay for expensive hardware upgrades. Plus, since these solutions are cloud-based, they can be deployed quickly and easily with minimal upfront costs.
In addition to cost savings and fast deployment, UCaaS solutions offer a number of other benefits for businesses. For example, many of these solutions come with features such as voice-over IP (VoIP) capabilities and web conferencing tools that make it easier for teams to collaborate no matter where they're located.
They also often include mobile apps so users can stay connected on the go. And because most UCaaS providers offer scalability options, organizations can easily expand or shrink their communication needs according to changing business needs without having to invest in new hardware or additional licensing fees.
With the right UCaaS solution in place, organizations can get the most out of their communication technologies and remain competitive in today's fast-paced market.
How UCaaS Solutions Improve Communication and Collaboration
UCaaS (Unified Communications as a Service) solutions are quickly becoming one of the most popular tools for businesses to improve communication and collaboration among their teams. UCaaS solutions integrate multiple communication technologies, such as voice, video conferencing, chat, email, messaging, and web conferencing, into one platform that can be accessed from any device.
These tools enable organizations to facilitate better collaboration within and across departments. UCaaS solutions allow employees to work together in real-time regardless of their geographic location or time zone, resulting in increased productivity and efficiency. With features like instant messaging and audio/video conferencing, teams can discuss projects swiftly via the same platform without having to switch between various communication applications.
UCaaS solutions also allow businesses to minimize communication costs since they do not require expensive hardware and onsite maintenance. Companies can reduce operational costs by subscribing to UCaaS services in the cloud, which eliminates the need for IT staff to maintain the system. The scalability of UCaaS allows companies to add or remove users as needed and only pay for what they use.
UCaaS solutions provide enhanced security features, such as two-factor authentication and data encryption, that protect sensitive business information from unauthorized access. They also offer advanced analytics so businesses can gain insights into how their teams are interacting with one another and identify areas where performance could be improved.
Overall, UCaaS solutions have become an important tool for businesses to enhance communication and collaboration between teams. By integrating multiple communication methods into one platform, UCaaS solutions are helping companies optimize the way their teams interact with one another and achieve better results overall.
UCaaS (Unified Communications as a Service) solutions are revolutionizing the way businesses collaborate and communicate. From video conferencing to real-time messaging, UCaaS solutions make it easy to stay connected with colleagues and clients wherever they may be. Plus, their cloud-based capabilities give users access to their tools from anywhere with an internet connection.
With UCaaS solutions, team members can easily connect and share ideas in real-time, resulting in improved communication and collaboration. Try out UCaaS solutions today for seamless communication and collaboration! If you want to learn how UCaaS solutions improve communication and collaboration, contact us today.
Posted in: Solutions