June 29th, 2017 by admin
The need for an integrated, properly managed system is growing exponentially. Team members aren't just working from one desk, using a stationary desktop and basic internet connection. They expect and need to connect from anywhere in the office, as well as from home or while traveling. With TouchPoint's Managed IT Services, you can count on experts to manage and maintain your IT Infrastructure to allow for a mobile and stable connection from anywhere. Our team monitors and manages your hardware, software, security systems, and backup solutions - keeping your data safe and accessible. By switching to a Managed IT solution, you can stop worrying about whether your IT system is up to the challenge of modern business. TouchPoint will provide the network speed and quality your business needs!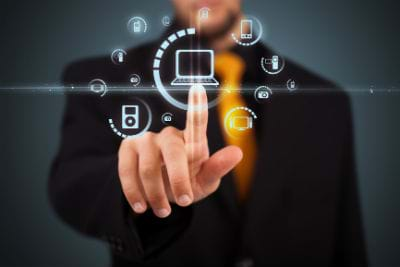 These days, productivity depends on a reliable internet connection - when it's down, everything is in disarray. You need support that can handle outages, not just the everyday requirements of your IT network. Our team can manage your daily data network traffic, allowing for time-sensitive transmissions in addition to lower priority web browsing, as well as maintenance, troubleshooting, and updates to your data network. While your in-house IT staff can manage many of the hardware and usual workload, our team is agile and flexible, allowing for fast responses to higher workloads and bigger projects. You get the level of IT support that you need, when you need it - and not in 6 months when your IT guy has some time. We are the expert IT management your business needs. Learn more...
Posted in: Products & Services