January 21st, 2022 by admin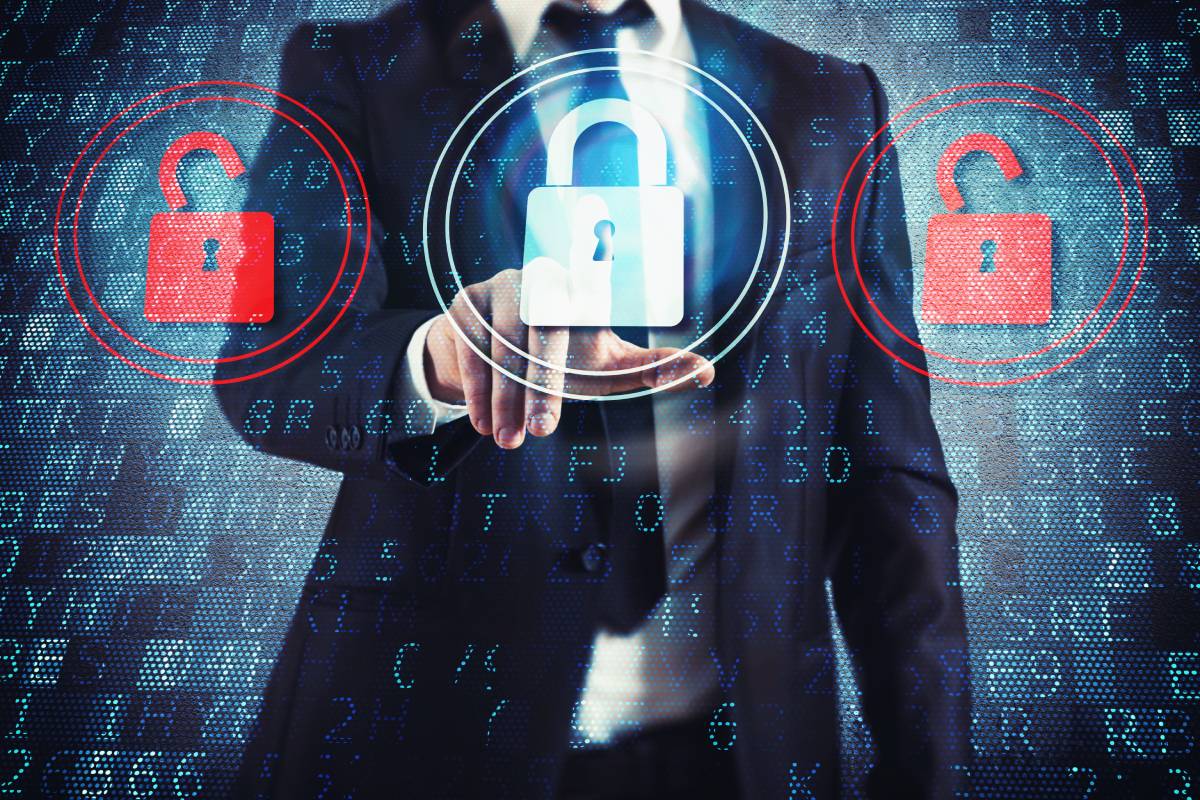 Businesses need cyber security solutions because of the increasing reliance on digital and internet technology in their day-to-day operations. A lack of cyber protection has exposed many small firms to cybercrime, which is on the rise.
The most significant benefit is that the most cutting-edge IT and cyber security solutions may offer total digital protection for your company. Your employees will be able to access the internet whenever they want, without having to worry about it posing a threat to their safety.
Upkeep of Your Website

Most likely, you're running your company's website all by yourself. There appears to be a strong probability that your website will be forced offline if your computer system is hacked.

Customers' trust will be damaged, and certain infections may inflict long-term damage to the system in addition to the loss of money owing to transactions that aren't completed. Your business's website will never go down, thanks to cloud-based protection provided by cyber security solutions.

Defend Your Business Against Cyber Attacks

The expense of defending against cyber-attacks rises in tandem with their complexity. When a company's website is attacked, not only are sales numbers lost, and operations slowed, but enormous sums of money are frequently paid in ransomware.

Investing in trustworthy Cyber Security Solutions and maintaining a high degree of security within the company will help eliminate or at least mitigate any harm caused by cyber-attacks.

Risk Management for Remote Workplaces

A company's managers must always be on the lookout for a wide range of threats and risks, such as those posed by regulations, competition, technological advancements, and the like. As a result, the risk of leaking sensitive information, such as client data, company strategy, and software solutions, has increased due to their workers working remotely.

The security system can be compromised if employees utilize unencrypted Wi-Fi or allow family members to use their gadgets. It makes sense to invest in robust Cyber Security Solutions like Touch Point Networks, which protect enterprises' digital assets from potential security threats.

Your company's cyber security status can also be determined with this tool. Learn more about how to keep your business and employees safe while working remotely with our remote working checklist.

Optimize Employees' Productivity

Cyber-attacks may wreak havoc on your organization. Operations need to invest in IT solutions to secure their networks from hackers and cyber-attacks since they can't run their businesses if they can't access their systems.

You may increase output by providing your staff with greater education on cyber security, helping them grow their skills through online cyber incident management courses, and allowing them to learn more about it themselves. Investing in the education of your employees is a great way to motivate them to do their best work.

Enhance Customer Satisfaction

Customers today are extremely concerned about the security of their personal information and the practices of the companies with whom they do business. They understand the significance of their confidential information and the ramifications of its unauthorized access.

Customers are more likely to acquire products and services from a company if they believe its website is secure and has a history of protecting customer information. Due to clients' increased confidence in doing business with organizations that have solid IT security and support in place, these businesses frequently do better in the long run.

Offer A Whole-Systems Approach

This comprehensive and integrated solutions platform will be tailored to your specific business plans and difficulties by a reputable Cyber Security Solution. Anti-spam, anti-virus, wireless security, firewall, and internet content filtration should all be part of your corporate network's overall defense.
Conclusion
No company wants to experience the nightmare of losing their company's or a client's confidential information. Using a cyber security solution, you can protect your company's sensitive data while streamlining operations and increasing staff output. Contact us today.
Posted in: Cyber Security, Solutions